Job position: Expedition Manager
Job location: Gobergiske, Klaipėda district
Vlantana, one of the largest Lithuanian logistics companies within 2,500 employees and fleet of more than 1,550 trucks, specializes in FTL transportation throughout the European Union and the CIS countries. International company with 25 years of experience solves the customers' logistics and transportation needs in the industrial, commercial and consumer supply chain. In order to be a leader in logistics innovation, providing the highest quality and unique customer service, being an inspiring and responsible employer for society and the environment, the company is guided by the following values: innovation, leadership, responsibility, respectfulness and agility.
Your main responsibilities will be:
Search for transport companies (carriers) capable of transporting the company's cargo;
Maintaining regular contact with existing carriers;
Organization of cargo transportation and control of their movement;
Registration and administration of transportation documents;
Your advantages:
Experience working with carriers:
Diligence, responsibility, communication;
Good knowledge of Russian and English for daily telephone communication;
Ability to quickly orient oneself in situations, organize work and promptly solve problems;
Computer skills, clerical knowledge.
We offer:
Interesting and responsible work in a strong, modern company;
A youthful, energetic and professional team;
Real career opportunities supported by a manager and friendly colleagues;
Motivational bonuses depending on work results;
1500-2600 €/mėn. before taxes;
Specific salaries are offered based on work experience and competence.
Contact us by phone +37064011785.
Please send Your CV us by e-mail atrankos@vlantana.lt
We guarantee confidentiality. We will inform only selected candidates.
Join

us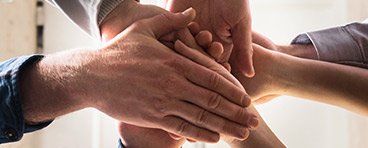 If you are creative and ambitious person, who wants to test your skills in an innovative logistics company, join our team!
Send us your Curiculum Vitae (CV) by email atrankos@vlantana.lt or fill in the form below.