Job position: Technical department manager
Job location: Gobergiškė, Klaipėda district
Vlantana, one of the largest Lithuanian logistics companies within 2,500 employees and fleet of more than 1,550 trucks, specializes in FTL transportation throughout the European Union and the CIS countries. International company with 25 years of experience solves the customers' logistics and transportation needs in the industrial, commercial and consumer supply chain. In order to be a leader in logistics innovation, providing the highest quality and unique customer service, being an inspiring and responsible employer for society and the environment, the company is guided by the following values: innovation, leadership, responsibility, respectfulness and agility.
Your tasks:
Technical service, repair process organisation, launching, control, improvement of the trucks and semi-trailers park. The development of employee competence;
Organisation of the repair shop employee daily work load, parametrisation of their tasks and the installation of task completion control system;
Preparation and organisation of new vehicles and other equipment for exploitation;
Usage of the good business practices in the vehicle maintenance and repair sector;
Development of technical servicing and repair partners network;
Unit activity, employee competence development plans and unit's budget formation;
Participation in projects related to the fulfilment of the company strategies;
Improvement and installation of the company business management systems.
Requirements:
Higher university education (logistics, engineering, business management spheres would be an advantage);
At least 5 year experience in one of those fields: in a vehicle technical servicing and repair company, in a company having heavy technical machinery and truck maintenance and repair unit;
Technical vehicle (truck, semi-trailer), and other equipment used in the transportation and repair spheres knowledge;
Strategic thinking, attentiveness, fast orientation;
Ability to reach a compromise with employees;
Good english and russian language skills.
We offer:
Interesting and challenging work that is based on tangible results in a dynamic environment;
Career opportunities in an international company;
Fuel compensation with a separate agreement;
Salary from 2500 to 3500 EURO, before tax;
Annual bonuses according to the annual manager team bonus program.
Please send Your CV us by e-mail atrankos@vlantana.lt
We guarantee confidentiality. We will inform only selected candidates.
Join

us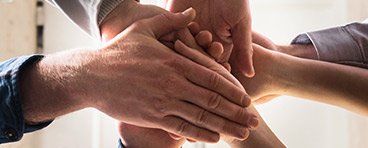 If you are creative and ambitious person, who wants to test your skills in an innovative logistics company, join our team!
Send us your Curiculum Vitae (CV) by email atrankos@vlantana.lt or fill in the form below.