Petrol station
& truck wash
Petrol station & Truck wash are highly popular amongst travelers both heavy vehicles and passenger cars due to handily location on
the 295 km of A1/E85 highway
Petrol station service is available 24/7. Here you will probably find the best fuel rate within Klaipeda making Vlantana's Petrol Station the very first choice stop to refuel for trucks and cars before continuing trip further to Klaipeda and beyond. Petrol station offers additional available 24/7 services for truck drivers: refueling, truck wash, weighbridge, canteen, shower, wi-fi.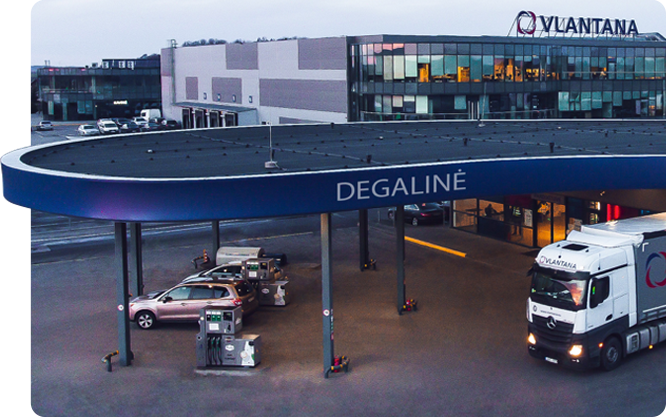 Trucks Parking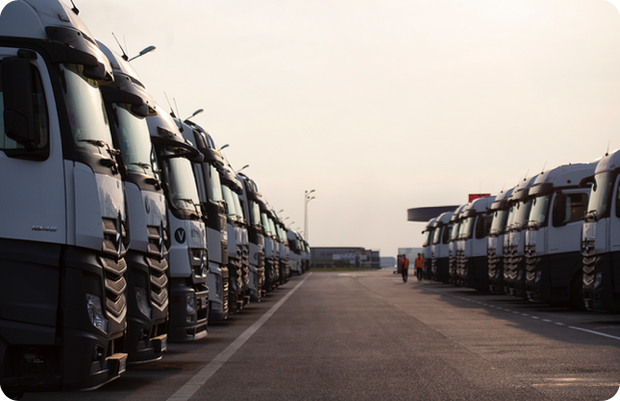 The heavy-duty vehicles parking can accommodate 150 trucks and is located next to the A1 motorway, next to the main headquarters of Vlantana near the port of Klaipėda (Vilniaus pl. 30, Gobergiškė, Klaipėda district).
In this fenced area, which is monitored by security cameras, trucks can be parked safely not only for passers-by trucks' drivers, but also by those, who stopped at the motel. Shopping, dining, and paid showers are available for visitors of the trucks parking. Additional discounts for gas station, truck wash, motel and café services are available on site.
Truck Wash service is available 24/7. The facility is equipped with state-of-the-art Christ and Kranzle equipment enabling us to accept vehicles up to 5 m high and 4 wide. Only high-quality certified chemicals are used. Truck&wash holds licence allowing to provide washing/disinfection service for the trailers dedicated to transport food.