UAB "Vlantana" enlarged own fleet with new LNG trucks
At the beginning of this year, UAB Vlantana accepted new trucks fuelled by the cleanest fossil and biogas fuels Liquefied natural gas / Liquefied Biomethane gas (LNG and SBD) in its fleet – Iveco S-Way NP powered trucks. The role of these trucks using clean, ecological fuel, is critical, as SBD (LBG) significantly contributes to the European Union's long-term goal of reducing CO2 emissions from trucks by at least 30% by 2030 in the context of building a climate-neutral economy.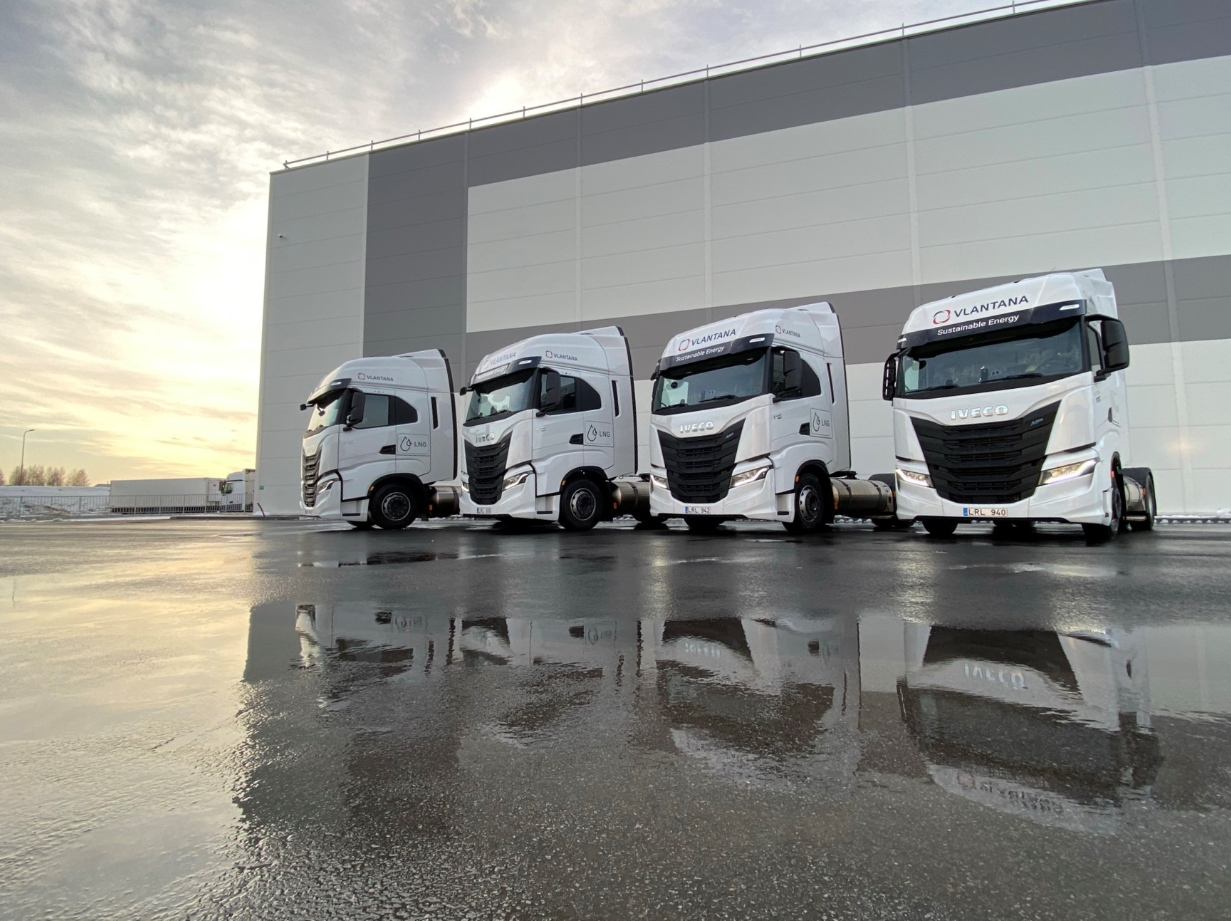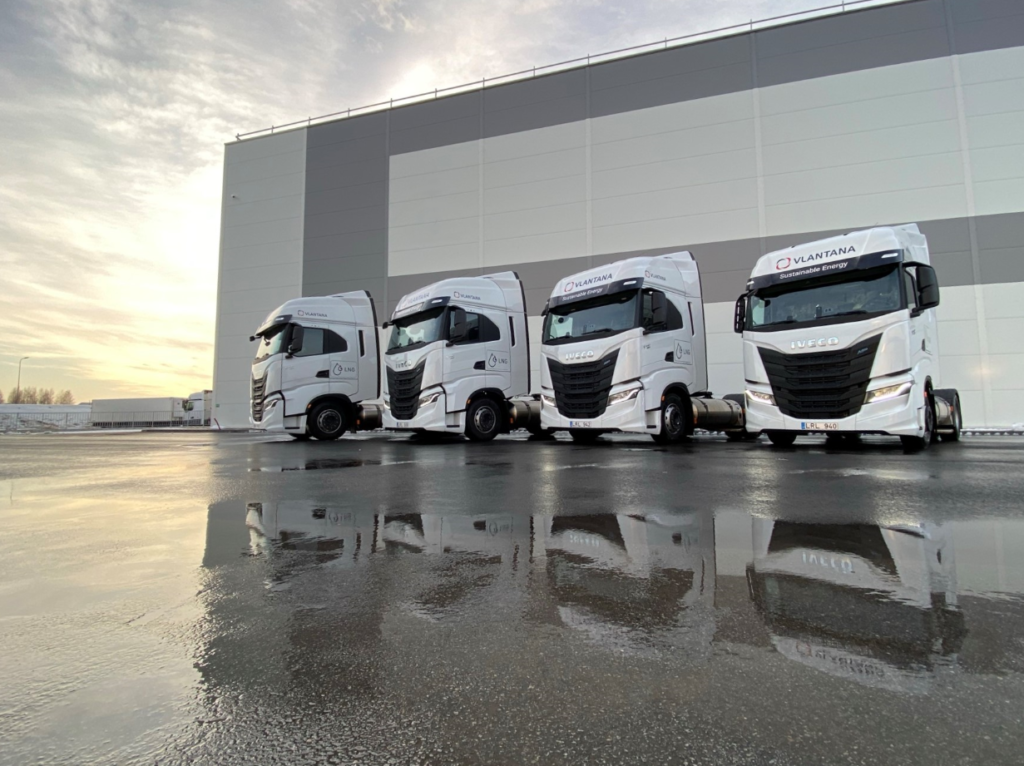 The company's first eco-fuel truck went on the planned route back in the autumn of 2020. Vlantana is the first company in Lithuania to supplement its fleet with Iveco S-Way NP model of SBD (LBG) fuel-powered trucks and currently boasts the largest number of vehicles of this make in the country. The new trucks reached their headquarters in Lithuania last week directly from the factory in Spain. The number of such environmentally friendly heavy vehicles using liquefied natural gas and bio-methane (LNG/SBD) gas in the company is expected to grow significantly this year.
"In developing the logistics business, we specifically focus on sustainable and environmentally friendly solutions. The engines of LNG and at the same time LBG (bio) fuel trucks have the lowest environmental impact, therefore, both we and our customers will contribute to the reduction of environmental pollution – their goods will be transported in an environmentally friendly way with less pollution," Tomas Stonys, General Director of UAB Vlantana, speaks about the growing truck fleet.
By using bio-methane fuel, trucks reduce particulate matter and CO2 emissions by up to 95%.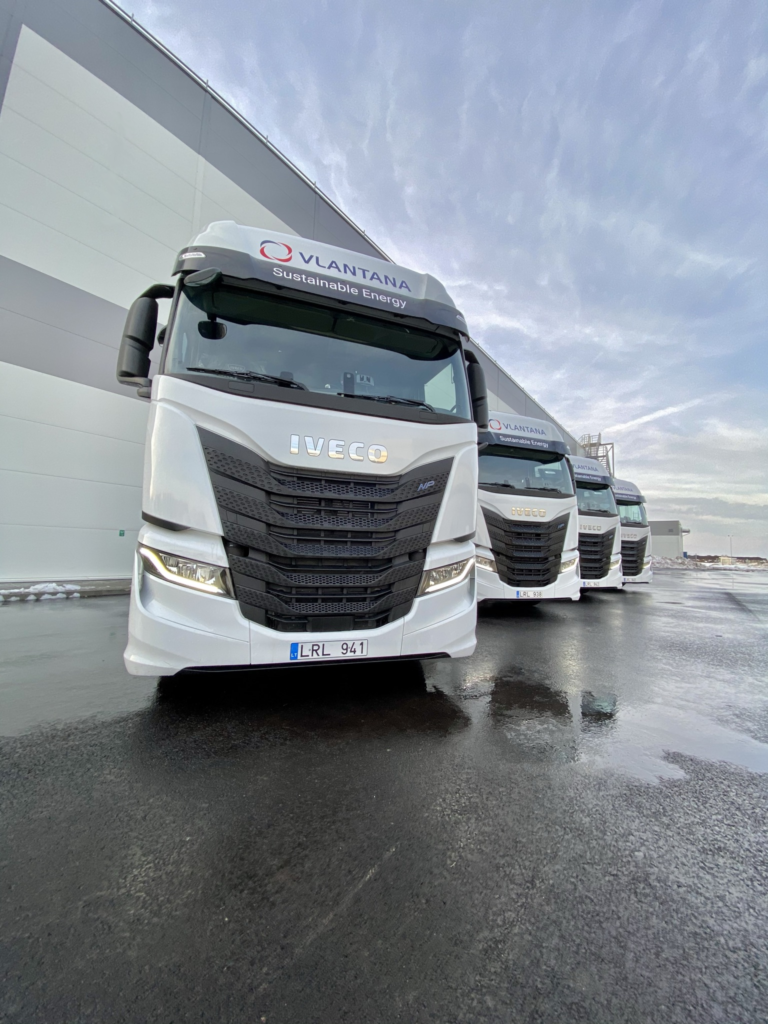 "In Germany, road tax relief to companies operating natural gas vehicles has been around for several years. In Germany, Italy and France, the focus is mainly made on the development the principles of the circular economy, aiming for complete independence for fossil fuels by replacing them with bio-methane. France has long-term plans for 2030. aims to produce up to 2.7 million tonnes of bio-methane gas. This amount would be sufficient to serve a fleet of 160,000 heavy vehicles all year round. Germany is planning to extract up to 8.3 million tonnes of this gas, which would suffice for fuelling 330,000 heavy fuel vehicles", said Ernestas Jakubonis, head of the representation office of Iveco S. p. A..
The EU is implementing the so-called blue corridor project, based on which LNG (LNG) service stations for trucks will be equipped at least every 400 km, which enabling to supply bio-methane gas in the near future. Many EU countries are supporting and expanding the bio-methane production initiatives. They develop bio-methane gas plants in collaboration with farmers and stockbreeders, and recycled waste in the form of bio-fuel travels directly to fuel stations that trade in this fuel. Lithuania has also approved a strategic goal and conditions that encourage companies to purchase liquefied gas-powered tractors and the installation of gas filling stations.
"So far, there are no gas stations in our country where trucks could be refuelled with LNG fuel. The long-term strategy of the company highly focuses on the ecological aspect, therefore we plan to install an LNG and CNG gas filling station in the territory of our company near Klaipėda, at the country's main highway A1. Currently, a specific location is underway next to our operating gas station and we have prepared a project for it," – T. Stonys notes.
In the meantime, the new trucks will operate in foreign markets, where the LNG (LNG) gas station network is best developed.